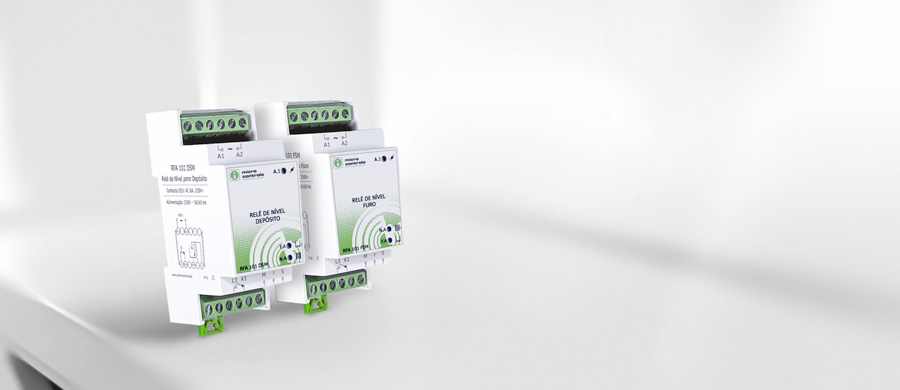 The Modular Level Control Relays are highly reliable and easy to use electronic devices.
Among several functions, they allow not only monitoring, but also automatic adjustment of the liquid level. As they are Modular Relays, they can be applied in boxes of standard electrical boards or even in modular boxes. In addition, DIN rail mounting allows for a useful floor space gain compared to 11-Pin Electronic Base Control Level Relays.
In order to control the level in holes or deposits, they are also very important allies in the protection of submersible electropumps.
Showing all 6 results